The EU assessment of Critical raw materials (CRMs)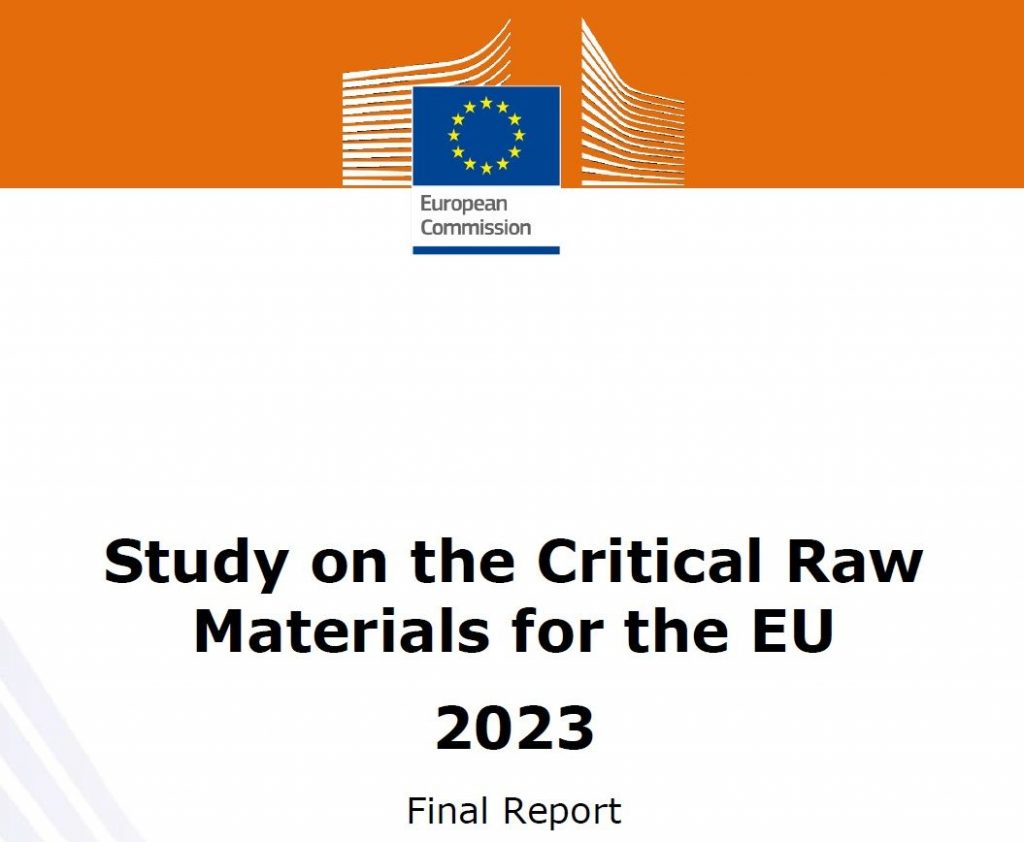 The EU assessment of Critical raw materials (CRMs) has been launched as the first action of the EU Raw Materials Initiative (RMI) of 2008. This EU policy pursues a diversification strategy for securing non-energy raw materials for EU industrial value chains and societal well-being. Diversification of supply concerns reducing dependencies in all dimensions – by sourcing of primary raw materials from the EU and third countries, increasing secondary raw materials supply through resource efficiency and circularity, and finding alternatives to scarce raw materials. One of the priority actions of the RMI was to establish a list of critical raw materials at EU level. The first list was published in 2011 and it is updated every three years to regularly assess the criticality of raw materials for the EU. CRMs are considered to be those that have high economic importance for the EU (based on the value added of corresponding EU manufacturing sectors, corrected by a substitution index) and a high supply risk (based on supply concentration at global and EU levels weighted by a governance performance index, corrected by recycling and substitution parameters). The first assessment (2011) identified 14 CRMs out of the 41 candidate raw materials, in 2014, 20 out of 54 candidates, in 2017, 27 CRMs out of 78 candidates, and in 2020, 30 out of 83 candidates.
Source: Publication detail / Study on the critical raw materials for the EU 2023 https://op.europa.eu/en/publication-detail/-/publication/57318397-fdd4-11ed-a05c-01aa75ed71a1
---
---
The university and industrial research and education platform of the recycling society (UNIVNET) consists of five research universities and the Automotive Industry Association of the Slovak Republic. It focuses on issues of new technologies and techniques of effective waste recovery, especially in the automotive industry, with the aim of minimizing negative impacts on the environment and saving primary energy and raw material resources. [www.univnet.sk] https://univnet.sk/
---
If you are interested in partnership or need further information please contact Dr.h.c. prof. Ing. Ľubomír Šooš, PhD., Dean, Faculty of Mechanical Engineering, SLOVAK UNIVERSITY OF TECHNOLOGY IN BRATISLAVA, Phone: +421 2 572 965 39, E-mail: lubomir.soos at stuba.sk, www.sjf.stuba.sk
You can find us on the social networks LinkedIn and Facebook under the username UNIVNET Research.